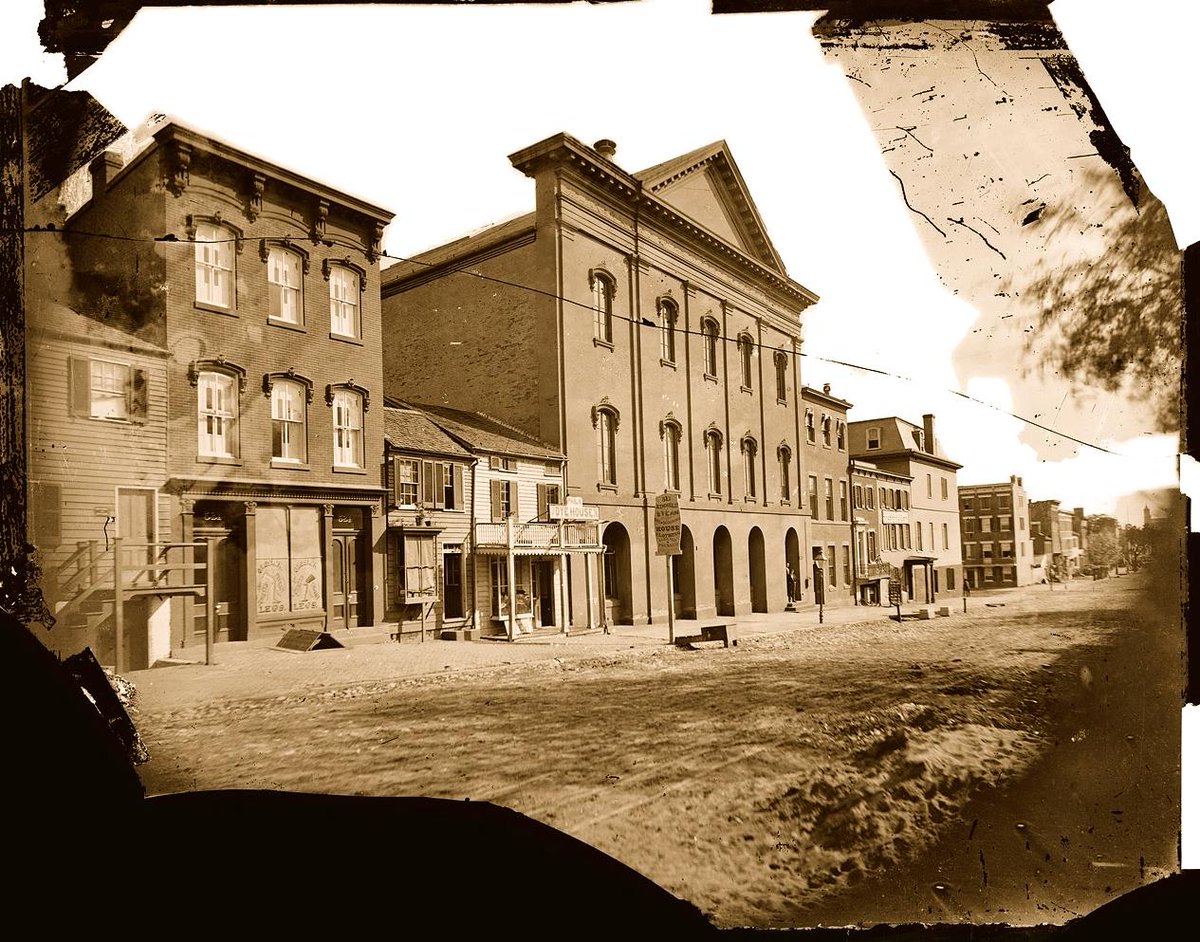 Fords Theater.
I remembered my overly cologned moustached 7th grade teacher teaching us how to remember how to spell Assassination.
It takes two asses to kill the number 1 man in the nation. The fact that he used the word ass in class was borderline scandalous. He's also the guy who taught us to remember dessert vs desert by remembering that you always want 2 desserts.
I'm a big history fan. And a Big History fan. And a big Civil War buff. It's a little overdone and passe to be lincoln fan now, but I've been a fan for years and never have had a spec home furnished without hanging a good luck abe lincoln print.
The Times has been doing a once or twice weekly blog about the civil war for 5 years now, since it's the 150 anniversary of the attempted disunion of these United States.
Tomorrow is the 150 anniversary of Lincoln's assassination. The war ended a few days ago, 150 years back.